WICHITA, Kan. - January 12, 2023 - (
Newswire.com
)
Positioned as a leader in digital transformation across industries, weavix™ today announced a $10 million Series A funding round from Koch Disruptive Technologies (KDT), the growth and venture arm of Koch Industries, Inc., a fellow Wichita company. 
This investment will be used to accelerate the growth of the company's communication, safety and productivity platform, along with further developments of its walt™ smart radio. 
As a platform, weavix™ creates a seamless communication ecosystem enterprise-wide. Just as smartphones transformed the way people stay connected, weavix™ is leading the revolution toward smart radios, which provide greater visibility and enable better insights for entire businesses, with capabilities including Enterprise-Vital Push-to-Three (EVPT3) and other multimedia features. These capabilities allow the frontline workforce, with its global population exceeding 2.7 billion, the opportunity to communicate more effectively and reliably than with traditional analog radios. 
weavix's Internet of Workers™ platform, powered by Microsoft Azure® private multi-access edge compute (MEC) solutions, is the first of its kind to generate frontline efficiency and safety data and give executives complete visibility into their facilities. Its communication capabilities empower the global frontline workforce, which has historically been ignored by modern innovations.
This partnership with KDT will not only bring the Koch Labs® capability linking it with teams across Koch, but it will also provide access to KDT's deep connections with Microsoft and other critical ecosystem partners, creating additional opportunities to develop innovative solutions for industrial customers.
"This investment from KDT will help us rapidly transform how the 'hands-on' worker becomes safer and more productive through our innovative, wearable technology," said weavix Founder and CEO Kevin Turpin, a seasoned entrepreneur with extensive experience in industrial services. "And it's especially exciting because we'll have the opportunity to work alongside Koch companies as we refine and iterate new products for our growing customer base."
Each component of the platform is designed to create a single source of truth for enterprises. Globally, weavix™ has been used to increase collaboration across facilities, enhance safety protocols, automate workflows and provide data-driven insights to maximize productivity and enable higher-value tasks. 
"Kevin's experience in industrial services, on the frontline, gave him the extensive experience required to develop a platform like weavix, which has the potential to truly improve how facilities of all sizes operate," said KDT Managing Director Adam DeWolf. "As a benefit of Koch Labs, weavix will be able to tap into Koch's diverse ecosystem of subject matter experts, businesses, and capabilities to grow its operations, as well as deploy technology within facilities across our businesses. We're looking forward to seeing how our employees benefit from the innovative technology, while also providing real-world feedback to the weavix team."
Learn more at weavix.com.
About weavix™
weavix™, the Internet of Workers™ platform, revolutionizes frontline communication and productivity on a global scale. Since its founding, weavix™ has shaped the future of work by introducing innovative methods to better connect and empower the frontline workforce, like Enterprise-Vital Push-to-Three (EVPT3) communication. weavix™ transforms enterprise by providing data-driven insights into facilities and teams to maximize productivity and achieve breakthrough results. weavix™ is the single source of truth for both workers and executives. Our mission is to empower workers around the world with disruptive technology. Visit https://weavix.com/ for more information. 
About Koch Disruptive Technologies
Koch Disruptive Technologies (KDT) is a unique investment firm, partnering with principled entrepreneurs who are building transformative companies. KDT provides a flexible, multi-stage investment approach. KDT works with companies that can help Koch transform its capabilities, disrupt existing businesses or expand into new platforms. KDT is a subsidiary of Koch Industries, one of the largest privately held companies in the world, with annual revenues that exceed $125 billion and a presence in over 70 countries. KDT helps its partners unlock their full potential by bringing Koch's full capabilities and network to them, structuring unique capital solutions and embracing a long-term, mutual benefit mindset. For more information, visit http://www.kochdisrupt.com/.
Contact Information:
Justin Nickel
Chief Marketing Officer, weavix™
[email protected]
3168662955 ext. 533
Monica Poe
Marketing Director, weavix™
[email protected]
3165195912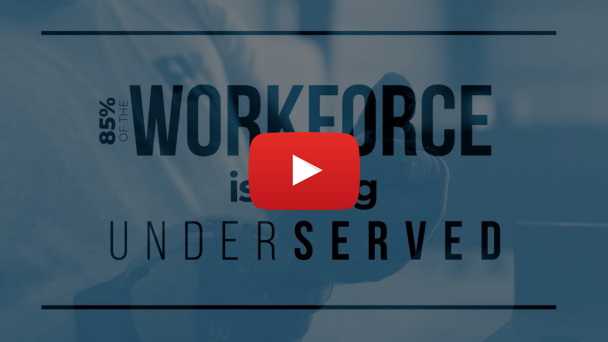 Press Release Service by
Newswire.com
Original Source:
weavix™ Secures $10 Million in Series A Funding From Koch Disruptive Technologies