Language will no longer be learned, but streamed from internet in space to neural implants, by the end of the century, argues internationally renowned professor of linguistics and language technologist, Dr. Vyvyan Evans.
LA VERGNE, Tenn., May 3, 2023 (Newswire.com) - In a new book, The Babel Apocalypse (published May 2, 2023), internationally-renowned professor of Linguistics, Dr. Vyvyan Evans predicts that implanting 'language chips' into people's brains will become the norm. Just as we, today, stream and consume music and movies, in the future, a hybridized human mind means that language learning becomes obsolete. Individuals will be able to stream any language they choose directly into their heads and call up words and grammar as they think and speak, without the painful years of language learning.
Dr. Evans, author of popular science classics such as The Emoji Code (Picador-Macmillan 2017), explains the likely appeal: "Language learning will become obsolete. By the end of this century, technology will enable us to stream language directly into our brains." Evans continues: "Imagine being able to live, work, fall in love with anyone, anywhere in the world without having to learn a new language. No limitations to aspiration. Language streaming technology will transform our lives."
Kirkus Reviews has awarded The Babel Apocalypse a rare, starred review: "A perfect fusion of SF, thriller, and mystery—smart speculative fiction at its very best."
Reedsy Discovery notes in a "Must Read" five-star review that The Babel Apocalypse is: "the perfect blend of Sci-Fi, mystery, and thriller, [with] the author's unique method of crashing a near-future Earth society."
The Babel Apocalypse, a work of science fiction, starts from current developments in neural prosthetic technology. The book warns of the dangers of commoditizing the hallmark of what it means to be human: language. The book imagines a future where language is controlled by big tech and leased back to humans via language streaming servers.
Notable predictions made in the book:
The technology for neuroprosthetic implants, or "language chips," will be commercially available in the next decades.
With legislation for "chipping" at birth, learning a language, or being a native speaker, will be eliminated forever.
This new technology brings significant societal, ethical and civil liberty implications, as language will become a commodity, controlled by big tech.
There will be cultural, identity and ownership implications: how will language be regulated, when language change (e.g., coining new words) is determined by companies (with shareholders) rather than an organic, linguistic-community endeavor?
A real danger arises as outage problems with language streaming services could lead to the loss of communication among users, and hence a global catastrophe.
Links:
Media kit and book trailer
Netgalley: electronic book ARC available for download as PDF or ePub file
The Science behind language streaming technology, in Psychology Today: Are Artificially-Enhanced Minds the Future of Communication?
Contact Information:
Laura Lau
Publicist
[email protected]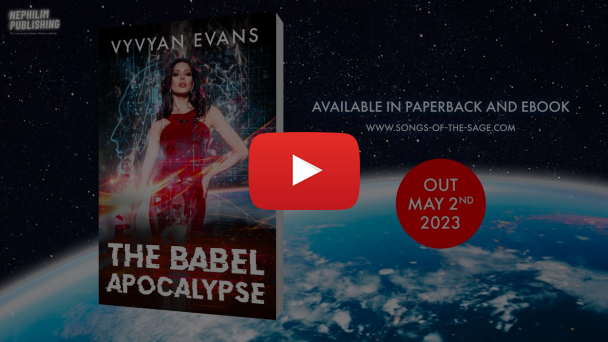 Original Source:
The End of Language With New Implantable ChatGPT-Style Language Chips in Our Brains, Predicts New Book by Renowned Professor of Linguistics